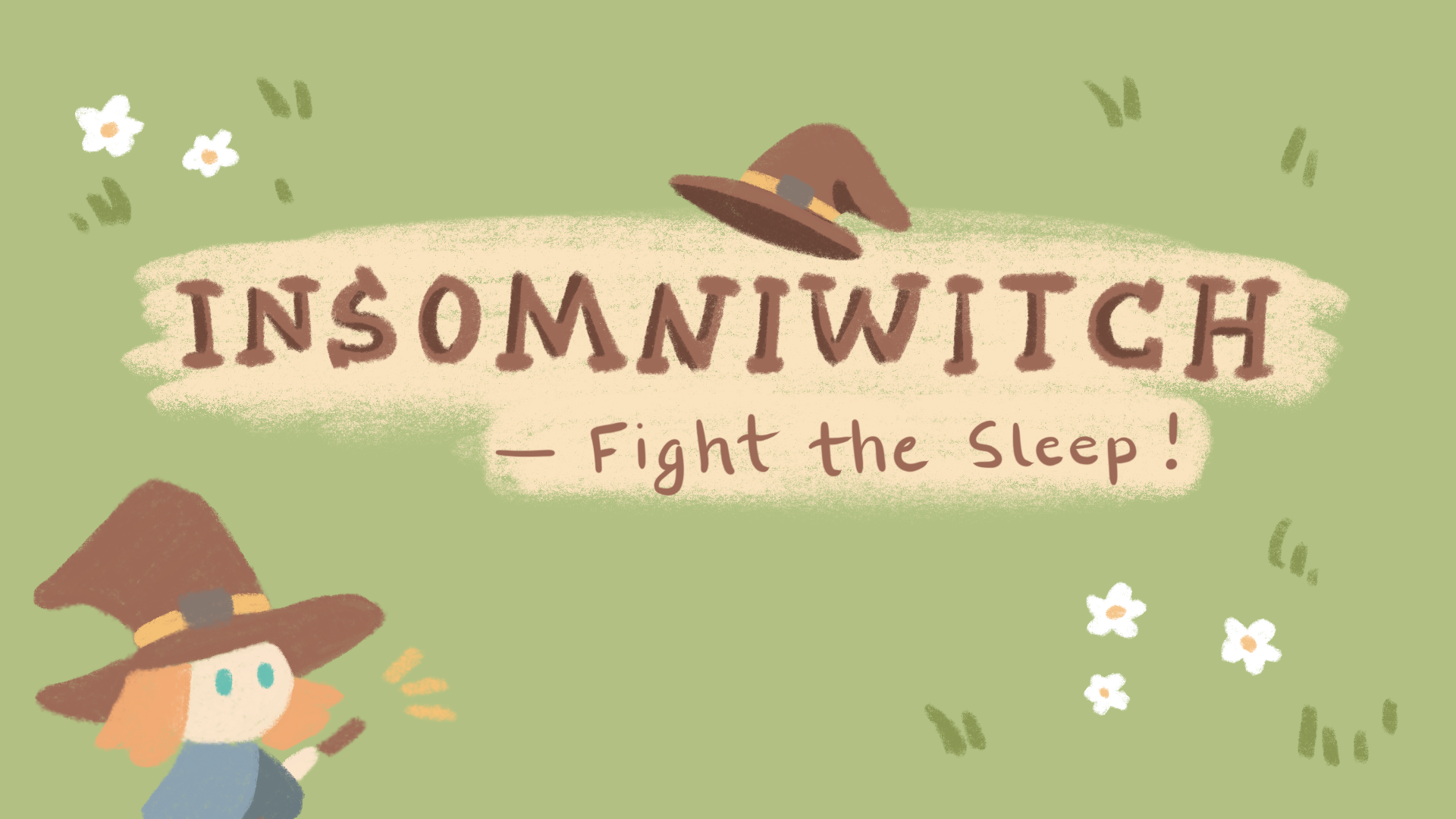 Insomniwitch (BeansJam '22)
Du wirst von einem grausamen Nachtmahr heimgesucht und darfst auf keinen Fall einschlafen! Zum Glück verfügst du über magische Kräfte und kannst ihn bekämpfen... oder?
Gameplay
Das Spiel besitzt drei Bossgegner die es zu finden und besiegen gilt. Alle 22 Sekunden schläfst du ein, außer du kannst Gegnern ihre Zaubertränke abluchsen und etwas mehr Zeit rausspielen.
Die Spielwelt wird beim Spielstart prozedual generiert, der Generator stellt sicher dass jeder Bossgegner in 22 Sekunden erreichbar ist. Über das Einschlafen hinweg bleibt die Spielwelt erhalten.

Steuerung
Bewegen mit WASD
Schießen mit Linke Maustaste
Greifhaken nutzen mit Rechte Maustaste (sobald freigespielt)
Bombe legen mit Leertaste (sobald freigespielt)
Pause mit Escape

Credits
GagaPete - Programming
exozetart- Art, (assistant) Programming

---
English
You're being haunted by a horrible Mare and you must not fall asleep! Fortunately you have magic powers to defeat him... right?
Gameplay
You have to find and defeat all 3 bosses to finish the game, but you fall asleep every 22 seconds! Defeating enemies might provide you with potions to help you stay awake.
The world will be procedural generated each time you start the game and will stay the same while playing (and dying).
Controls
Move - WASD
Shoot - Left Mouse Button
Use Hook - Right Mouse Button (once unlocked)
Place Bomb - Space (once unlocked)
Pause - Escape